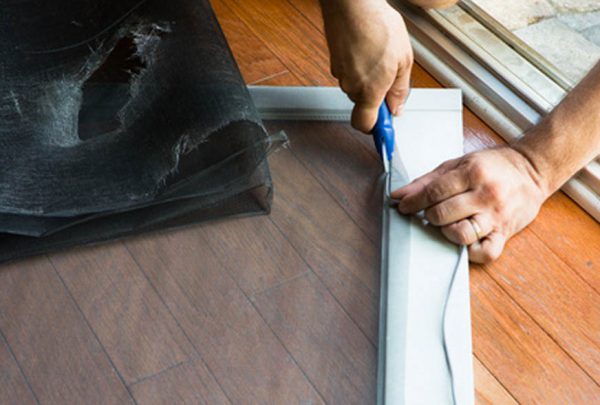 Do you have a broken screen or window, we can repair them! Screens & windows receive a lot of use while protecting your home from heat, cold and bugs, so from time to time the screen or glass might break, crack or rip. A broken windowpane or ripped screen not only allows the weather and pests into your home, it is also a security hazard. Our glass technician has been repairing screen and glass windows and doors for over 30 years. You can drop off your screen or window at any Phillips Hardware.
You have a choice of what type of screen you want to use for the repair, fiberglass grey or charcoal, aluminum bright or charcoal and pet screen in grey or charcoal. If you don't tell us which screen type you want for your repair we will use what was originally in the screen. Pet screen is 7 times stronger than traditional aluminum and fiberglass screen. It is vinyl coated polyester that is resistant to tears and damage. You can request a price quote before the screen or window is repaired, just tell the employee who is writing up the ticket. We can not repair the screen by "sewing" it, we must replace the screen.
Our qualified technician can duplicate most styles of windows or screens based on measurements but it is normally better if you can bring in a sample of the screen or window you want to recreate. Any Phillips Hardware locations will cut glass or optic acrylic sheet (plexi) to a specific size, which is great to replace the glass in a picture frame or any other house- hold item that needs to be fixed.