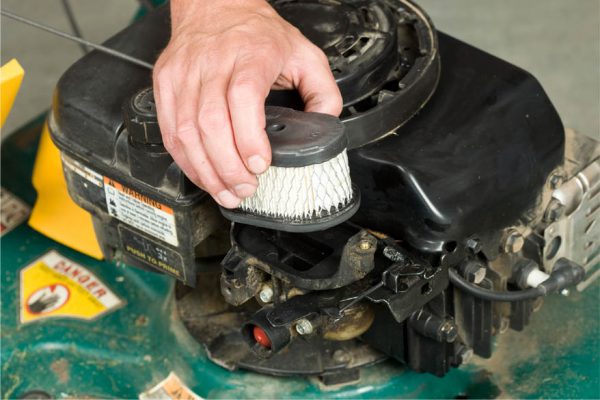 We do small engine repair on a variety of machines that include, push and rider mowers, tractors, snow blowers, weed eaters and leaf blowers. The basic tune-up includes cleaning the filter, replacing the plug, changing the oil, cleaning and adjusting the carb, sharpening and balancing the blade and lubricating as needed, draining old fuel and flushing the fuel tank. Every machine should have a tune-up at the beginning of the season to keep it running well through-out the season. Spark plugs can become fouled which will cause your engine to not run well.
We have a qualified technician that is honest and takes pride in his small engine repairs that he does. There is only one technician that does all the small engine repairs. We have a small engine repair shop at our Delmar location. You can bring your machine to any Phillips Hardware and we will get it over to our small engine shops and return it to the original location for your pick-up. We also have local pick-up and delivery of your small engine repairs, if you aren't able to get it to us, call your local store for details.
When you are thinking about your small engine repairs, make sure to get your machines in before the season is in full swing. We normally have a good turn around time but once we get into the season it gets busier. As an aspect of our small engine repair shop we also sharpen blades, shears, chainsaw chains, axes, scissors and knives. Phillips Hardware is a full service store that can accommodate anything you may need to keep your home running smoothly.